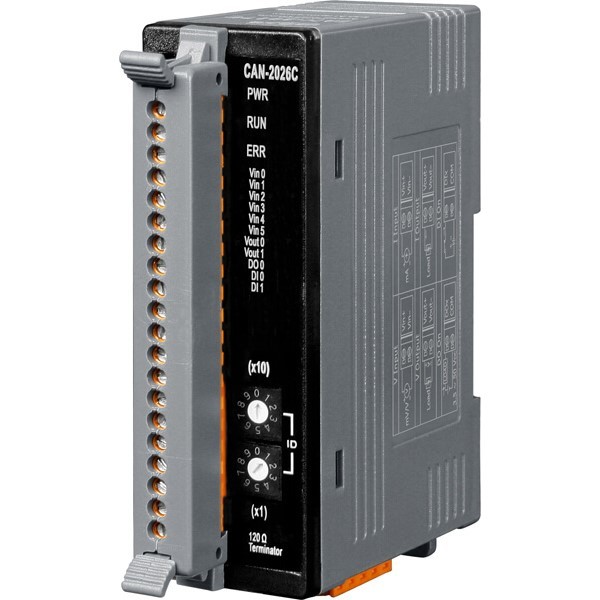 CANopen is a CAN-based application layer protocol. It was developed as a standardized embedded network with highly flexible configuration capabilities. CANopen was designed for motion-oriented machine control networks, such as handling systems. By now it is used in many various fields, such as medical equipment, off-road vehicles, maritime electronics, public transportation, building automation, etc.
The CANopen specifications cover application layer and communication profile, as well as a framework for programmable devices, recommendations for cables, connectors, SI units, and prefix representations. The application-layer as well as the CAN-based profiles are implemented in software.
The DeviceNet network is a flexible open and low-cost option which you can use to connect industrial devices to a network and to eliminate costly and time-consuming hardwiring. Direct connectivity improves communication and provides device-level diagnostics or easily accessible through hardwired I/O interfaces.
DeviceNet is an open standard, it saves time and money at start-up—a key advantage for OEMs. Because it uses a trunk line/drop line topology, a single DeviceNet cable provides power and communication signal to all devices on the network. This significantly reduces the amount of wiring required and greatly simplifies installation. Adding and removing devices from the network is a simple process—a key advantage for end-users. You do not need to add or remove any wires. Simply connect or disconnect the device to or from the trunk line and configure the scan list. It really is that easy.
Fieldbus is an industrial network system for real-time distributed control. It is a way to connect instruments in a manufacturing plant. Fieldbus works on a network structure which typically allows daisy-chain, star, ring, branch, and tree network topologies with many major advantages to all applications of automation. ICP DAS offers fieldbus products different with different protocols applying in different industrial applications.

ICP DAS provides wide range of fieldbus products, such as industrial Ethernet, CAN bus, ProfiBus, Hart... etc.
Items 1-10 van 28
Pagina
U lees momenteel pagina

1
Items 1-10 van 28
Pagina
U lees momenteel pagina

1