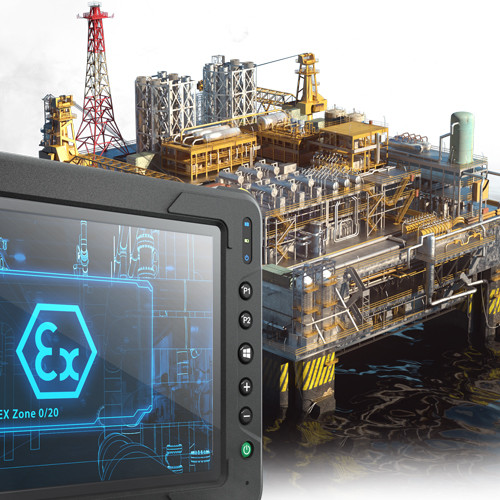 Full Rugged ATEX gecerticeerde tablets en keyboards
Bent u op zoek naar een ATEX zone 0,1 of 2 gecerticeerde tablet, router, keyboard of embedded computer van de hoogste kwaliteit? Dan kunt u uw zoektocht staken. Fieldworks Direct BV is de partner voor u. U kunt bij ons terecht voor al uw industriële en robuuste ICT-oplossingen. Zo bieden wij u een breed assortiment als u op zoek bent naar een robuuste computer of tablet en hebben we zelfs een productlijn die voldoen aan de ATEX richtlijnen. Bekijk gerust ons assortiment en vraag uw offerte aan.
Vraag vrijblijvend een offerte aan
Bekijk eens het assortiment aan ATEX gecerticeerde producten. Ziet u een model welke precies voldoet aan uw wensen of wilt u mischien meer weten? Laat het ons weten en wij geven u het beste advies bij uw keuze. Neem contact met ons op via +31 (0) 73 624 1111.