Ruggon Chaser Vehicle Display
Levertijd:
Uit voorraad leverbaar
● 11.6" 1000 nits high-brightness Full HD Display
● PCAP touch
● Rich USB ports support additional external devices
● One easy to reach USB port on top
● Easy to switch between two different input sources
● Built-in high performance speakers, easy to deal with noisy environment
● VESA Mount
● 9 ~ 36 VDC Input
● Mil-STD810H Certified
● Compatible with DeX solution
RUGGON CHASER
11.6" Rugged Vehicle Monitor



Suitable for in-vehicle applications, CHASER rugged monitor optimizes workflow efficiency with functionality and safety in mind.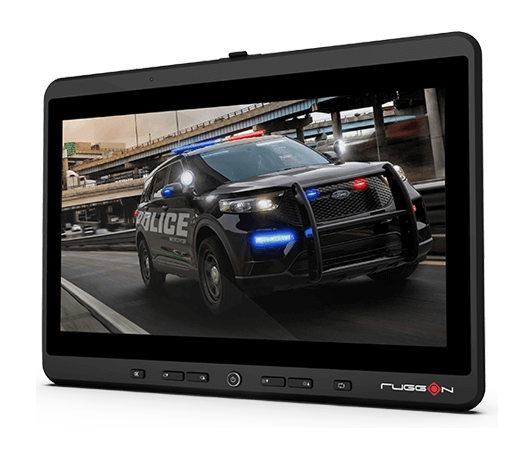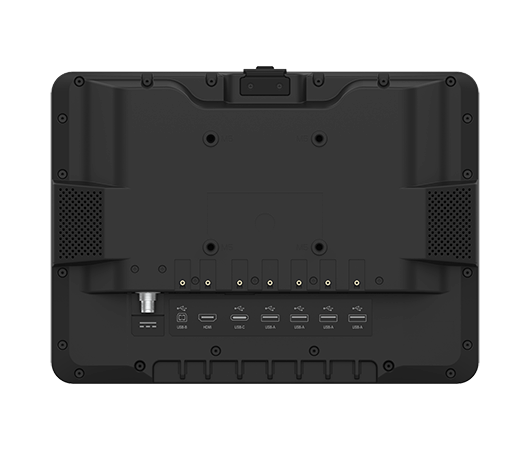 The Transformer Workstation

Compact with multiple USB ports, CHASER is the one-stop work hub developed for real-time mobile missions. Connecting seamlessly to smartphones through compatible DeX while supporting diverse external devices, CHASER easily realizes in-vehicle multi-tasking environment in a snap of time.




Safe and Stress-Free on the Road

Reducing eye strain with anti-reflective coating and narrow bezel design, the large touch screen makes long-time operation possible and safe on the road with a uniquely and purposely designed black-out button to ensure driver and information safety at any critical moment. The USB port design at top is specifically intuitive and user-friendly for easy plug in/out of any USB token.
Fast and Safe Installation

CHASER comes with secure mounting design and convenient downward cable routing for user-friendly installation. The pre-reserved VESA pattern holes and smart-lock brackets for cable securing prevent loose of the monitor and unexpected disconnection of external devices.