Intelligent USB I/O Expansion Units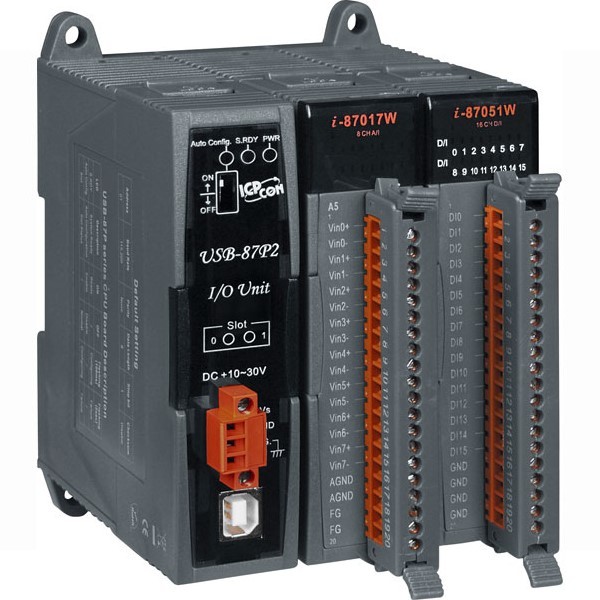 The unit is used to expand I-87K series I/O modules via the USB interface. It is equipped one power module, one USB interface, one CPU module and several I/O slots.
The most important features are:
1. Hot Swap
The USB-87Pn doesn't need to shut down its power to replace or plug I-87K I/O modules. Therefore, the whole system can keep
operating without any interruption.
2. Auto configuration
Configurations of I-87K I/O modules can be pre configured and stored in the nonvolatile memory of the USB-87Pn. When the
USB-87Pn is power on or an I-87K I/O module is plug in, the USB-87Pn automatically check and restore these configurations to
each I-87K I/O modules on it.
Only high profile I-87K module can plug in the unit.