High Speed 4-axis Motion Control Module with CPU inside

● Independent 4-axis motion control
● Support for hand wheel and jog functions
● 2/3-axis linear interpolation function
● 2-axis circular interpolation function
● Continuous interpolation function
● Programmable T/S-curve acceleration and deceleration
● A maximum of 4 Mpps pulse output rate for each axis
● Pulse output types: CW/CCW or Pulse/Direction
● 32-bit encoder counter for each axis
● Encoder pulse input types: A/B phase or Up/Down


The ICPDAS Motion Module I-8094A-G is a 4-axis stepping/pulse-type servo motor control module that can be used on any of the ICPDAS WinCon series controllers, and is suitable for general-purpose motion applications. It is a module that has full functions of I-8094 and has an 80186 CPU inside this module to do extra functions. This CPU let this module be able to do motion without PAC. When working with PAC, It also allows users to add additional functions by calling user-defined subroutines (macro functions). Therefore, users can build their special know-how inside this module. The ICPDAS Motion Module I-8094A-G contains a high-performance motion ASIC.
Apart from a wide speed range, this intelligent motion controller also has a variety of motion control functions built in, such as 2/3- axis linear interpolation, 2-axis circular interpolation, T/S-curve acceleration/deceleration, various synchronous actions, automatic homing, and others. In addition, most of the I-8094A motion control functions are performed with little load on the processor. While driving the motors, the motion status, and the other I/O status on the WinCon modules, can still be monitored.
As a result of the low CPU loading requirements of the I-8094A, one or more motion modules may be used on a single WinCon controller. ICPDAS has also provided a variety of functions and examples to reduce the need for programming by users, making it a highly cost-effective solution for motion builders.
With different communication interface, the I/O modules can be classified to high communication speed (Parallel bus) 8K series modules and low communication speed (serial interface) 87K series modules.
There are two types of I/O modules, Parallel and Serial. The parallel modules (I-8 Series) are high-speed modules and support MCU (Main Control Unit) only.
Item
I-87K Series
Communication Interface
Parallel Bus

Protocol
-

Communication Speed
Fast

DI with Latched Function
-

DI with Counter Input
-

Power On Value
-

Safe Value
-

Programmable Slew-rate for AO Module
-

High Profile VS Low Profile
With different form factor, I/O modules can be classified to high profile and low profile. Basically, high profile and low profile modules that with same item number also have same I/O channel number.
For example: I-8054 and I-8054W both has 8 DI and 8 DO.
Except I/O channel number, other specifications could be different. You have to double check whether the specifications suit your application.
For example: For I-8054W, its DI logic high level is +10 ~ +50V. But for I-8054, it is +3.5 ~ +30V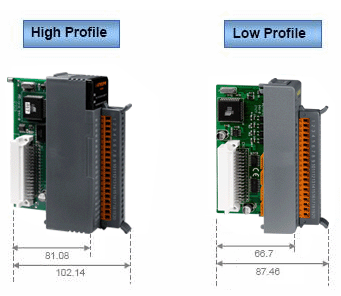 APPLICATIONS:
● X-Y Table
● Fix-Pitch Stamping Machine
● Transfer Machine
● Spinner
● Loader/Unloader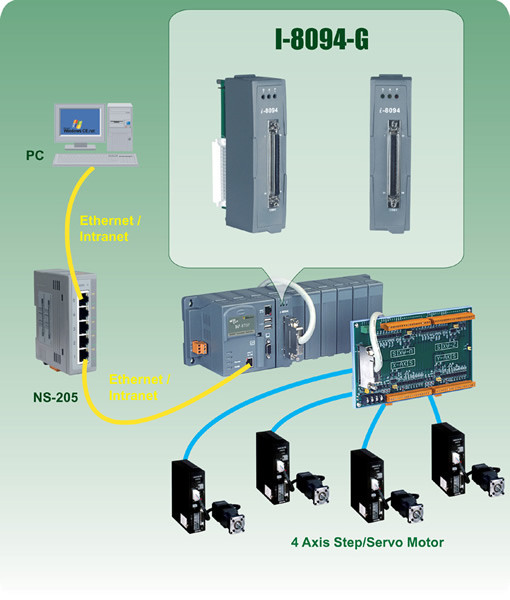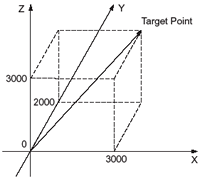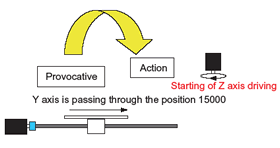 Hardware
Interpolation Functions
Linear Interpolation (Interpolation Speed: 4 Mpps)
32-bit max for any single command
Circular Interpolation (Interpolation Speed: 4 Mpps)
32-bit max for any single command
Bit Pattern Interpolation (Interpolation Speed: 4 Mpps)
Yes (for i-8000 only)
Continuous Interpolation (Interpolation Speed: 2 Mpps)
Yes
Drive Speed Curve
Maximum Drive Speed
4 Mpps
Constant Speed Driving
Yes
Trapezoidal Acc/Dec Driving
Yes
Asymmetrical Trapezoidal Driving
Yes
Asymmetrical Trapezoidal Automatic Deceleration Driving
Yes
S-curve Acc/Dec Driving
Yes
Asymmetrical S-curve Driving
Yes
Asymmetrical S-curve Automatic Deceleration Driving
No
Position Control
Logic Position Counter/Bit Length for output pulse
32-bit
Real Position Counter/Bit Length for output pulse
32-bit
Position Compare Register Number/Axis
2
Software Limit
Yes
Position Counter Variable Ring
Yes
Automatic Home Search
Configurable (4 Steps) for each axis including irregular operation handling
Yes
Step 1: high-speed near home search
Step 2: low-speed home search
Step 3: low-speed encoder Z-phase search
Step 4: high-speed offset drive
Synchronous Action
10 activation factors (provocatives or events) and 14 actions
Yes
External Signal for Driving
Fixed/Continuous Pulse Output
Yes
Manual Pulsar
Yes
Other Functions
Drive Speed Change during Driving
Yes
Output Pulse Number Change during Driving
Yes
Triangle Form Prevention of Speed Curve
Yes
Servo Motor Signal
Servo Ready and Alarm Input Signals/Axis
Yes
Servo Enable Output/Axis
Yes
Other Input Signals
IN0 (Near Home), IN1 (Home), IN2 (Z-phase), IN3/Axis
Yes
Emergency Signal
Yes
Input Signal Integral Type Filter
Filter Time Constant: 2 ~ 16 ms, 8 stages
Yes
Macro Functions
User defined subroutines
Yes
The contents of subroutines can be different according to users' special designs
Can load functions as a macro on-line
Can run macro by default function calls
Keep user's know-how in privacy
Omgeving
| | |
| --- | --- |
| Operating Temperature | -20 °C ~ +75 °C |
| Storage Temperature | -30 °C ~ +85 °C |
| Operating Humidity | 10 ~ 85% RH, non-condensing |
| Storage Humidity | 5 ~ 90% RH, non-condensing |
U bent wellicht ook geïnteresseerd in de volgende producten: