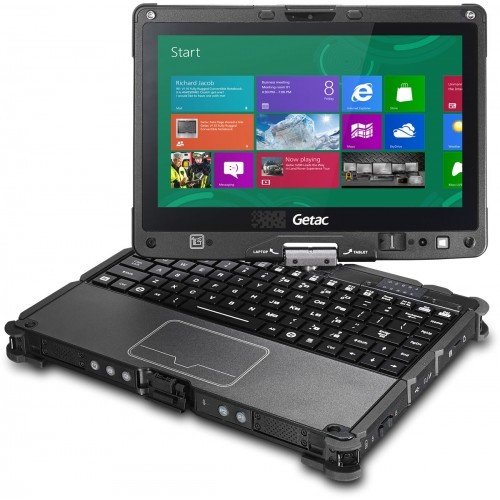 Convertible Notebooks
Fully Rugged Convertible Tablet/Laptops
Superb Operability and Efficiency, Even in the Harshest Environments

Rugged convertible tablet PCs provide portability, power, and durability for mobile professionals. Convertible tablets PCs look much like traditional laptops but the displays on these computers swivel 180 degrees and fold flat over the keyboard, offering users the choice of working in display mode and as a regular laptop. Using the display mode works well for filling out forms or taking handwritten notes.